Our History
First State Bank of Uvalde opened its doors for business on Monday, July 1, 1907. Except for a government ordered "bank holiday" during the Great Depression, the bank has never failed to open for business at the appointed hour ever since.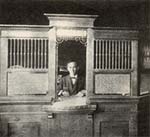 The first officers of the fledgling bank were A. R. Bowman, President; I. L. Martin, Vice President and D. W. Barnhill, Cashier. The capital stock for Uvalde's newest financial institution in 1907 was valued at $30,000.
The bank occupied several temporary buildings in the following years including the corner of North Getty and West Nopal Streets.
In 1913 T. H. McNelly, George Kennedy and John Nance Garner bought controlling interest in First State Bank. Garner was serving as U.S. Congressman at the time and would become Vice President of the United States in 1932.
In 1927, Garner's son Tully became president of the bank and remained in that office until 1934, when cashier J. H. Ashby succeeded him.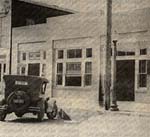 On October 30, 1960, bank president Ashby announced that Dolph Briscoe, Jr. bought a controlling interest in the bank. The assets of the bank in those days were less than nine million dollars. Briscoe, who earlier had served eight years in the State Legislature, would be elected as Governor of Texas and serve from 1973-1979.
On June 1, 1970, Lewis E. Bracy, Jr. was named president of First State Bank. In subsequent years he was promoted to Chairman and CEO. With a career that spanned a total of 39 years of service, he set the record as the longest serving chief administrative officer in the history of the bank.
On October 24, 1970, First State Bank held an "Open House and Fiesta" to formally dedicate its new and permanent home, the building it occupies today.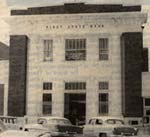 Bank Chairman Briscoe wrote in his public message for the event what has become a guiding philosophy of the bank: "We want to carry on our tradition of service to a growing community and area. We will strive to always hold high the banner of progress that has been our trademark from the very first day in 1907, when the First State Bank opened its doors."
On July 16, 1961, the assets of First State Bank reached the $10 million mark for the first time in the bank's history. Today the bank's total assets are in excess of $1 billion, a figure which would have been unthinkable to the bank's founders but one consistent with the goals of its current officers and staff.
First State Bank continues to provide its customers throughout the Southwest Texas region with the latest in modern banking services. In addition to its main bank building at 200 East Nopal Street in Uvalde, the bank also operates branch bank offices in the nearby communities of Camp Wood, Leakey, Sabinal, Utopia, Concan, Carrizo Springs and also at 2100 East Main Street in Uvalde.