Commercial Loans
Running a business can be a difficult task. First State Bank of Uvalde is here to help you be successful in that endeavor by providing commercial lending services.
With a combined 158 years of banking experience, you can be confident that our Lending Team has the expertise to meet your lending needs.
We offer:
Working lines of credit
Equipment Financing
Letters of Credit
Commercial Real Estate Loans
SBA loans and Account Receivable Factoring Services
Please call or come by to visit with one of our friendly and skillful commercial lending officers who will be happy to help you select the right loan for your commercial needs.
New to FSB? Click the link below to print off a New Customer Commercial Loan document, fill it out and bring it to one of our Commercial Lending Officers!
New Customer for Commercial Loan Document
Main Bank Loan Department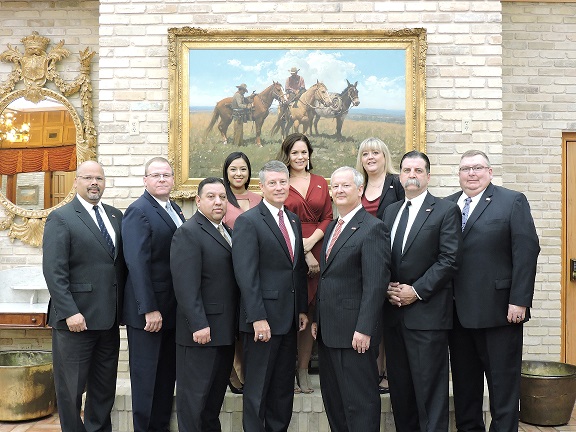 Commercial Lending Officers:
Main Bank (200 E. Nopal, Uvalde, TX 78801) (830) 278-6231
Roy Kothmann - rkothmann@fsbuvalde.com Ext. 1254
Todd Redfearn - tredfearn@fsbuvalde.com Ext. 1252
Roy Menke - rmenke@fsbuvalde.com Ext. 1249
John Paul Schuster - jschuster@fsbuvalde.com Ext 1348
Carrizo Springs Branch (830) 278-6231
Laura Rogers - lrogers@fsbuvalde.com Ext 1328
Yolanda Jaime - yjaime@fsbuvalde.com Ext. 1334
Frio Canyon/Leakey Branch (830) 232-5224
Sandy Lynam - slynam@fsbuvalde.com Ext. 1327